We have a large inventory and have offered a few selected items below for your consideration.  Unlike department stores our inventory changes daily and many are one-of-a-kind, we would love to help you select the perfect gift for yourself or a friend, or you can just browse until you see something you like.We carry coins, currency, stamps, sports cards, comics and collector supplies and so much more!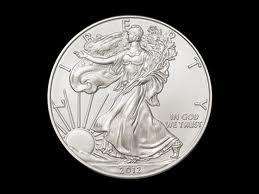 Silver Eagles:

  2016 United States 1 oz. silver eagle, struck in .999 fine silver and is a legal tender dollar.   These are official government issued coins, they have a lustrous uncirculated or proof finish.  We also carry other silver eagles dated from 1986, the first year of issue. These are great for birthdays, anniversary's and others special days.
.999 Silver rounds and ingots:

these are available in units as small as 1/2 oz. We have a large variety of designs to choose from, including some struck in sterling silver. We carry Airtite protective capsules and gift boxes for most coins. Current prices are spot price plus a sales fee, prices subject to change due to market volatility, call for current quote.

2016 one ounce  silver Panda

– this beautiful coin is produced in China (PRC) and features a delightful image of one or more pandas. They were first appeared in the early 80's and generally have a new design of pandas going about their daily routine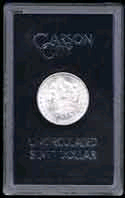 Carson City Dollars:

the romance of the old west and the gold and silver boom.  These dollars were minted in the small town of Carson City, Nevada. This small mint produced relatively few of these popular coins in the late 1800's.
Gift Certificates are always available!

You can have the certificate made  for any amount you wish!